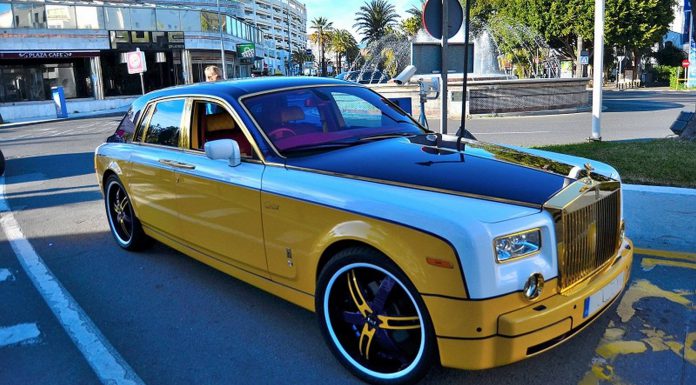 Thought that the black and gold theme looked a little to subtle or plain? Well as you can see, we might have found the car suited to your tastes! This Rolls-Royce Phantom may look like it was attacked by a gang of nursery school children armed with crayons, but the wacky car was painted by UK-based artist and designer Pablo Rabiella.
The predominantly yellow and purple theme is not just exclusive to the exterior of the cars body and wheels, but continues throughout the interior. There's even an iPad jammed into the centre console. The headlining of the cabin in yellow quilted leather, as is the steering wheel, the seats are finished in purple leather. The owner of the UK registered car certainly has unique taste.
The car is one of two designed by Pablo Rabiella. Supervettura have the other, a black and red Rolls-Royce Phantom Coupé which is currently offered for sale. The colour scheme on that car is slightly less intense.
Here is a video montage of the cars transformation from smart limousine to over-sized clown car, but be warned, you may want to mute your computer before watching it!
[youtube]http://youtu.be/Ia2fazA2FGQ[/youtube]