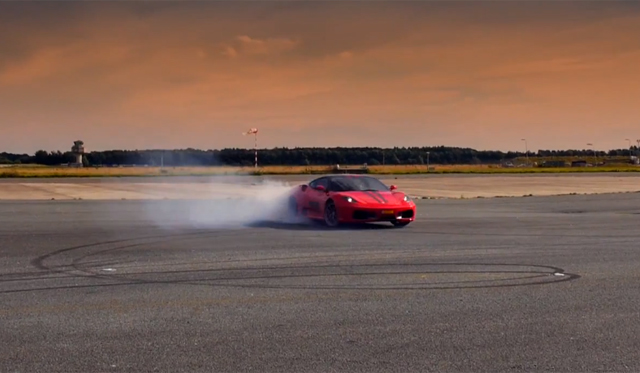 This year, the Dubai Police force has really upped its game adding a selection of the world's greatest supercars to its ever-expanding car fleet. One of the most potent supercars from the Dubai Police is its Lamborghini Aventador.
Featuring a host of new systems, including sirens and roof-mounted lights, the Lamborghini Aventador owned by the Dubai Police force is inevitably one of the world's fastest police cars. Unfortunately, the car is largely being used for tourism purposes meaning we'll be unlikely to ever see the car involved in a high-speed chase.
[youtube]http://www.youtube.com/watch?v=f5pctNFkPwk#t=101[/youtube]
Fortunately, a thrilling video has been put together showing an exact replica (without the fixed lights on the roof) of the Lamborghini Aventador chasing a 'speeding' Ferrari F430 on an abandoned runway! The Aventador has been customised by JD Customs.