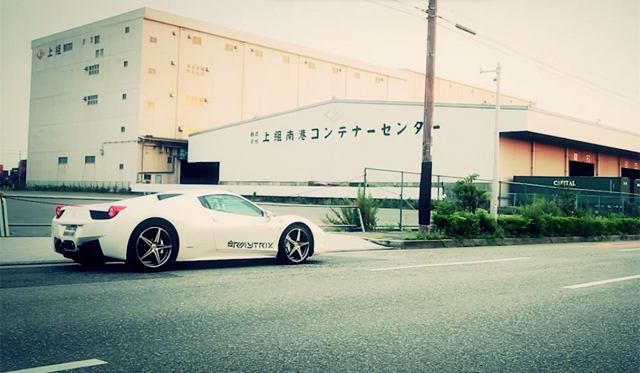 For most people, the standard exhaust note of the Ferrari 458 Italia is already loud enough to get your adrenaline pumping and your ears bleeding. However, as showcased by the following Ferrari 458 Italia fitted with an Armytrix exhaust, some even more insane exhaust systems are out there for the 458.
[youtube]http://www.youtube.com/watch?v=4buS96ls3Gs#t=58[/youtube]
As the following videos show, the Ferrari 458 Italia Armytrix exhaust maintains a similar high-end scream to the standard Ferrari 458 Italia. However, the real transformation is when the car is sitting at idle with it featuring a much more prominent V8 burble!
[youtube]http://www.youtube.com/watch?v=CtULGZ3GS2Y#t=105[/youtube]