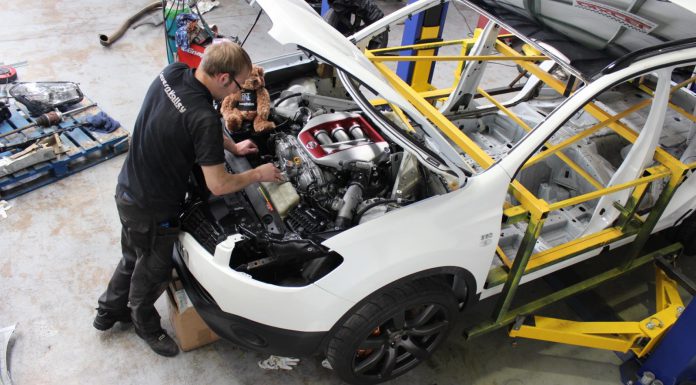 Chances are you thought the Nissan Juke-R was as insane as a Japanese SUV could be. Well, Severnvalley Motorsport is about to change all of that with the American tuner currently outfitting a Nissan Qashqai with Nissan GT-R components.
Actually based on the Nissan Qashqai+2, the Qashqai+2 R requires less modifying to fit the drivetrain of the Nissan GT-R when compared to the original Juke-R. What's more, Severnvalley Motorsport doesn't plan on creating just a 500hp+ GT-R powered SUV and is instead fitting the Qashqai+2 R with a heavily modified GT-R engine.
Tuned to around 1000hp, this Nissan GT-R engine features Stage 6 GT1100 turbochargers, SVM's forged rods and pistons as well as an upgraded clutch. Severnvalley Motorsport hopes to offer the Nissan Qashqai+2 R to customers and will also allow customers to option their cars to beyond the 1000hp mark of the ongoing project car.
When it's all said and done, Severnvalley Motorsport is aiming to out-acceleration a Bugatti Veyron to 150mph meaning a sprint to 100km/h in around 2.5 seconds is likely. Additionally, a top speed of over 320km/h (200mph) could be possible.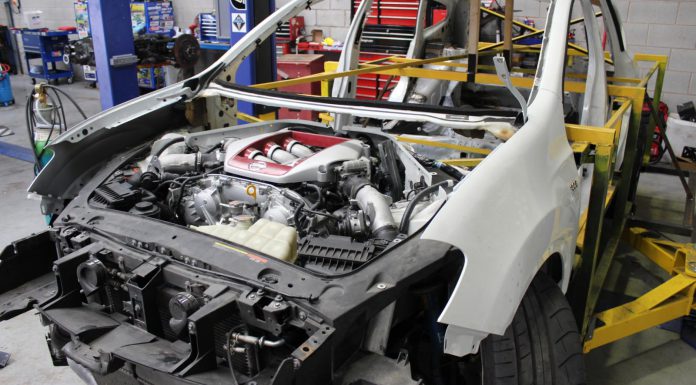 Additionally the car features Nissan GT-R wheels, available in either MY2009 or MY2012 specification, wheel arch extensions, Michelin Pilot Sport tyres, a new rear spoiler and air vent equipped bonnet.
In the cabin, the Nissan Qashqai+2 R will feature a complete roll cage as well as the Recaro seats from the standard Nissan GT-R. As it stands however, Severnvalley Motorsport is still undecided whether to fit two, three of four seats in the rear.
It's hoped that the first Nissan Qashqai+2 R will debut at the Autosport show in the U.K. in January next year, with prices expected to start at around 180,000 pounds for a standard 542hp Nissan Qashqai R.