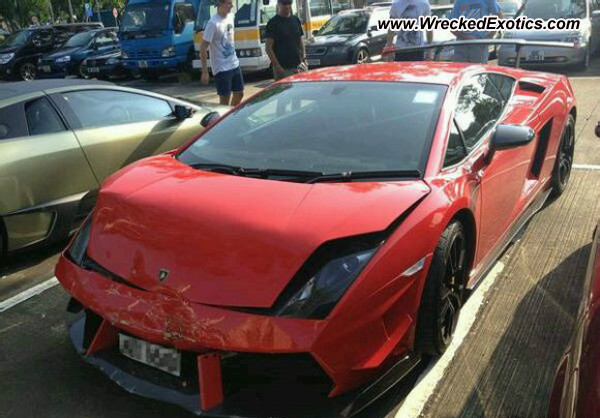 Being essentially identical to the recently revealed Lamborghini Gallardo LP570-4 Squadra Corse, the Super Trofeo Stradale is definitely the most potent road-going version of the near-decade old Italian supercar. Unfortunately however, one Lamborghini Gallardo LP570-4 Super Trofeo Stradale recently suffered some front-end damage after a run in with one of its rivals.
Reports suggest that the following Super Trofeo Stradale rear-ended a Ferrari 458 Italia while travelling in Hong Kong, China. Unfortunately no pictures have emerged of the Ferrari 458 Italia but from this image, the crash doesn't appear to have been too serious.
In fact, it looks like this Super Trofeo Stradale has only suffered minor damage and probably just needs a new front bumper and hood.