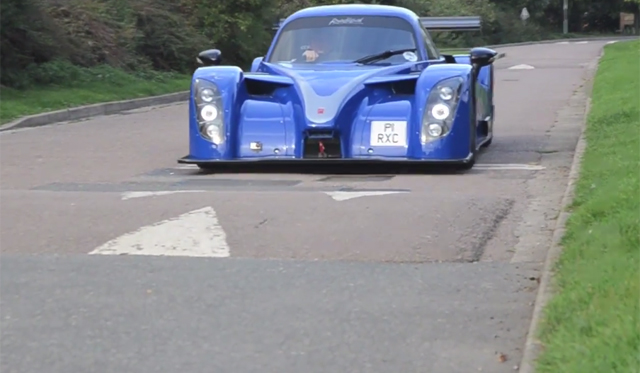 When looking at photos of the new Radical RXC Coupe, one could only presume that it'd have real difficulty in getting over your everyday speedbump.
However, in order to prove the doubters wrong and to possibly grab the attention of Top Gear, Radical recently took a blue RXC out to test its abilities at going over speedbumps. In somewhat of a surprise, the RXC manages to drive over the speedbumps tested quite easily with room to spare. Unfortunately however, the speedbumps tested were very small compared to the one's you may have to drive over on your daily commute.
[youtube]http://www.youtube.com/watch?v=GzmiivoGg5U#t=53[/youtube]
While this proves that the Radical RXC can be driven on the road, we'd presume that most owners would only be interested in taking their RXCs to the track and for good reason.
The Radical RXC tips the scales at just 900kg and is fitted with a 3.7-liter V6 engine producing 380hp at 6750rpm and 320lb-ft of torque at 4,250rpm resulting in a power-to-weight ratio of 422hp per tonne. This engine is then mated to a seven-speed Quaife gearbox with paddle shifters driving the rear wheels and helping to propel the RXC from 0-100km/h in just 2.8 seconds.
Helping to lift the RXC further ahead of all previous models produced by Radical is that it also features gullwing doors, power steering, air conditioning, a heated front windscreen and an adjustable steering wheel and pedal box.
Riding on 17 inch wheels, the road-going RXC is fitted with 330mm discs up front and 310mm at the rear, with carbon-ceramic discs expected to be an option.