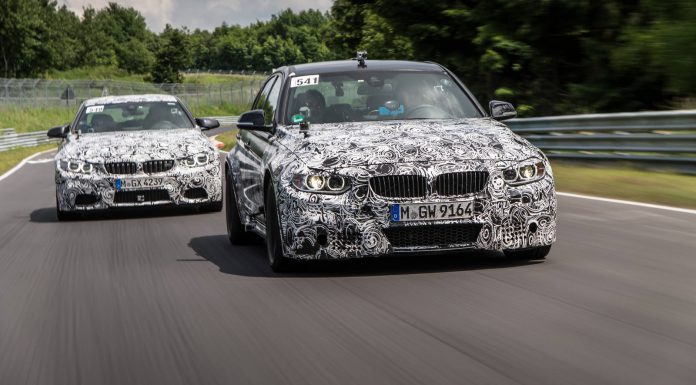 In 2016, BMW will be celebrating its 100th anniversary. And according to new reports, those celebrations could be topped off with a very special, even more hardcore variant of the upcoming 2014 BMW M4 coupe.
BMW M sources have hinted to Car Sales that the 2016 BMW M4 could be available as a more high-performance car with a limited edition model similar to the BMW E92 M3 GTS available. Consequently, this hardcore BMW M4 would feature a slightly more powerful twin-turbocharged 3.0-liter inline-six cylinder engine and some strict weight savings.
In fact, BMW is reportedly aiming to reduce the just under 1500kg kerb weight of the standard BMW M4 to below the 1400kg mark for the BMW M4 GTS. However, the German automaker admits that this will be a difficult task.
"The E46 M3 was 1495kg and the CSL was 100kg lighter," one BMW M source pointed out.
"For what we are planning, look more to the M3 GTS than the CSL. We have concepts for a special model and this [the M4] will be the homologation basis."
What's more, BMW's M division insisted that contrary to popular belief, it doesn't have lessons to learn from the carbon-fiber heavy construction of cars such as the BMW i3 and BMW i8 sports car.
"We know they are saying that, but look around those cars. A lot of stuff we can see in an i3 came from M, not the other way around."
[Via Car Sales]