The Ferrari 458 Speciale receives a modified variant of 458's 4.5-liter V8 engine. In this stripped out race-car for the road, it delivers a total of 597hp and 398lb-ft of torque making it the most powerful naturally aspirated V8 engine ever produced by Ferrari. Weight reduction is a big part of the philosophy, the Speciale loses 195 kg over the standard 458 Italia at 1,290 kg. This means this menacing looking athlete will hit 100km/h from nought in under 3 seconds. Lamborghini Aventador watch out!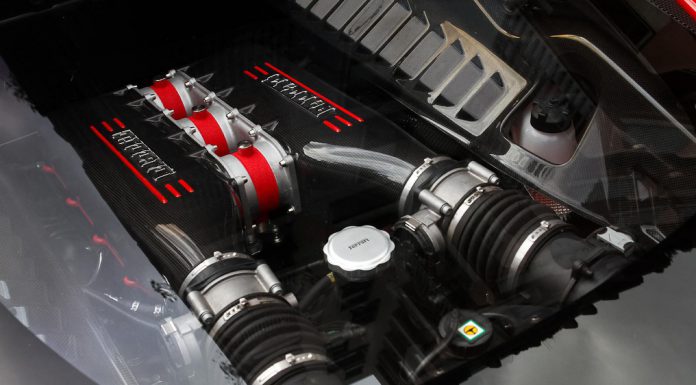 The Special follows on from the legendary 430 Scuderia, a car that is tipped to become a future classic. Truly game changing technologies have been incorporated into the Speciale including 'SSC'. Side Slip angle Control performs instant-to-instant analysis of the car's side slip, comparing it with the target value and then optimising both torque management (via integration with F1-Trac traction control) and torque distribution between the two wheels (via integration with the E-Diff electronic differential). There are also a number of ducts and flaps that adjust themselves to the cars speed and temperature to keep the car composed and stable under extreme conditions and allow the car to be driven on the limit for longer without loss of performance.
This Speciale was spotted on the streets on Monaco today and photographed by Raphael Belly photography outside the Ferrari showroom. It is thought that the car was out to be test driven. This car is also getting a little more attention to as it seems that the engine plaque under the glass hood appears to feature and spelling mistake reading 'Special' instead of 'Speciale'!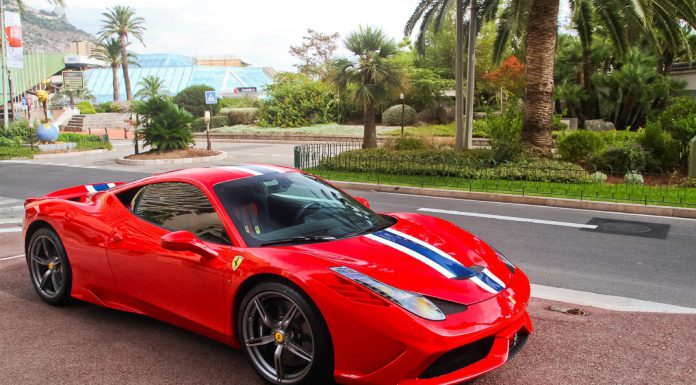 [youtube]http://youtu.be/uEt_8kaMiws[/youtube]