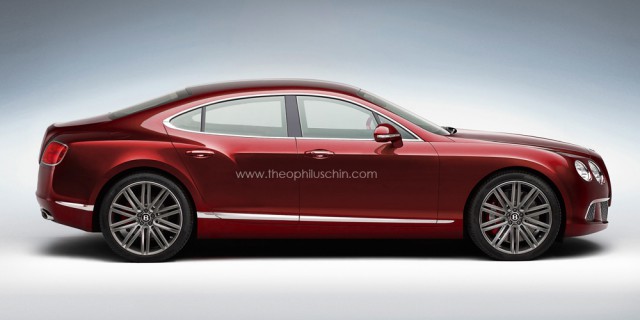 Following recent reports suggesting that Bentley could create a four-door coupe variant of the Bentley Continental GT, Theophilus Chin has put together the following rendering to showcase how such a car would look.
To help expand the Bentley brand to 2020, the automaker has already confirmed the development of a high-end SUV, updated Bentley Mulsanne and the third-generation Continental GT. A four-door coupe version of the Continental GT would then be produced in around 2018.
If such a car ever makes it to the light of day, it'd likely keep similar proportions to the standard Bentley Continental GT and could turn out to be Bentley's most popular model with around 5000-6000 being delivered annually.
[Via Theophilus Chin]