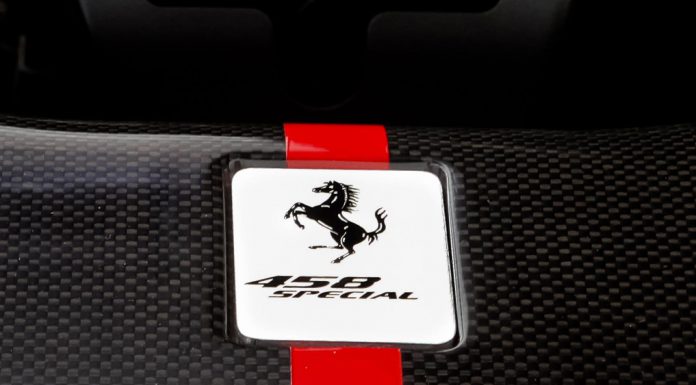 Arguably the most famous marque in the industry, Ferrari, appears to have misspelled the name of its own car on the brand new lightweight 458 Speciale!
The Italians missed the 'e' off the end of the already contentious name, branding it the Ferrari 'Special'! Luckily they were saved the embarrassment that the Lamborghinih faced as the error was made on the engine plaque of the car that will only be spotted by the most eagle-eyed passer by, in this case Monaco based photographer, Raphael Belly. All other Speciale badges are correct. Is this really factory error?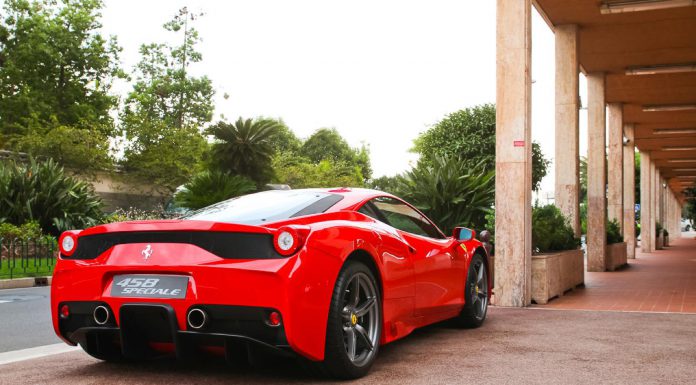 What is even stranger is that another Speciale was seen in Spain just a few days ago and it had the correct spelling as you can see below! Enough of the spelling error and more about the insane looking thing! The Ferrari gets a modified variant of 458's 4.5-liter V8 engine. In the Speciale it delivers a total of 597hp and 398lb-ft of torque making it the most powerful naturally aspirated V8 engine ever produced by Ferrari. Weight reduction is a big part of the philosophy, the Speciale loses 195 kg over the standard 458 Italia at 1,290 kg. This should be a very quick car indeed and one that should be a weapon on track and a delight on the road!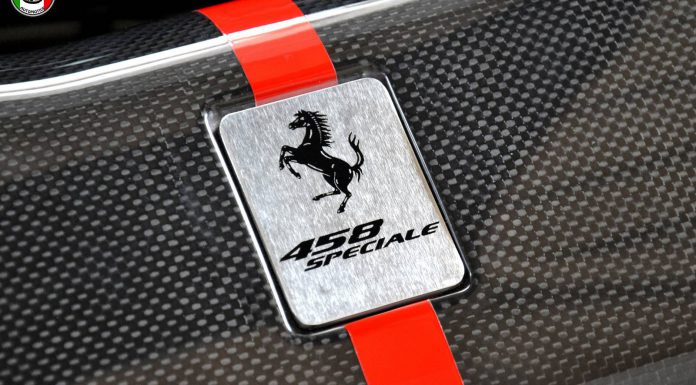 These photos were caught by Raphael Belly one of the best photographers in Monaco. More images of the stunning Speciale/Special can be found in the extended gallery