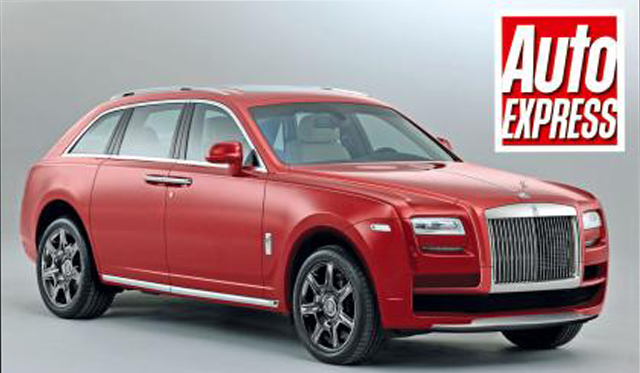 It all started with the Bentley EXP F concept, followed by the Lamborghini Urus and now Rolls-Royce have cottoned on to the bandwagon and have announced that their designers are already working on a Rolls SUV and the render you see above might just be what it looks like!
The render takes the current Wraith and Ghosts and imagines their trademark faces on a larger, higher riding platform. The SUV is due to be produced at the marques Goodwood factory an be ready for sale in 2017.
Rolls-Royce Phantom Celestial Concept

While speaking at the IAA Frankfurt Motor Show 2013, Rolls-Royce Chief Executive Officer Torsten Mueller-Oetvoes said, "We are intensively thinking about entering the SUV segment." In addition to competing with the upcoming Bentley EXP 9 F based SUV, the Rolls-Royce SUV could actually cost more than the $237,000 price tag expected to be worn by the Bentley.
[Via: Auto Express]