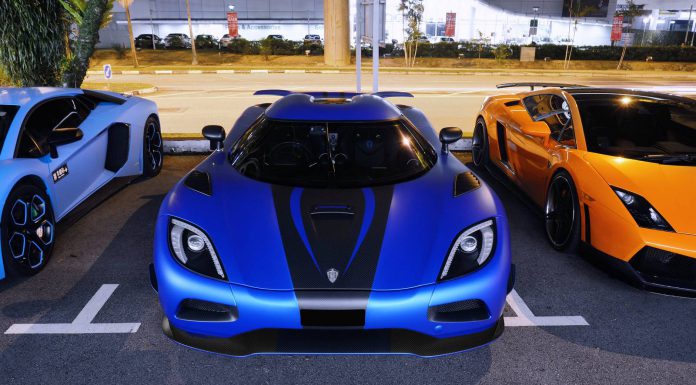 As you may recall, back in mid-June the very first Koenigsegg Agera S delivered to Singapore sold for the equivalent of an incredible $5.3 million. Thankfully the new owner, Ms Angela Tan hasn't decided to keep it locked up in a secure garage for eternity and is more than happy enough to show off Singapore's fastest and most expensive car!
The following gallery was shot over two different days with the night pictures coming from the launch of the McLaren P1 in Singapore while the daytime shots were captured during an exotic gathering at the opening of a luxury opening of a bag shop.
When the stunning blue Koenigsegg Agera S was revealed in Singapore back in June, Chief Executive Officer of Motorway Group of Companies Michael Lim said, "We are deeply honoured to be the first in Singapore to present the Koenigsegg to the market. It was not an easy task to secure the production and transportation of the car. It took us more than a year to do so. Being appointed by Koenigsegg to represent them in Singapore is a perfect gift for Motorway as we celebrate our 21st year of establishment this month."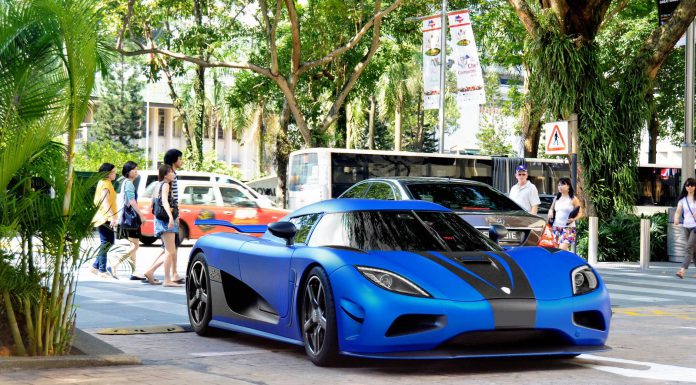 As a reminder, the Koenigsegg Agera S features a 5.0-liter twin-turbo V8 engine producing 1,040hp. As a result, it can sprint to 62mph in under 3 seconds and onto a top speed in excess of 250mph.