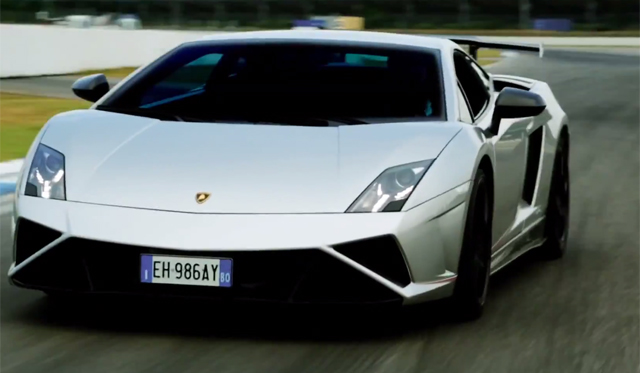 Released in late July this year, the Lamborghini Gallardo LP570-4 Squarda Corse promises to be the most performance oriented Gallardo ever created. And finally after its debut a few months ago, the official video for the Squadra Corse has been released courtesy of Lamborghini!
In the following clip, the Squadra Corse hits the track at the Hockenheim Formula One circuit and the raging 5.2-liter V10 engine producing 562hp sounds just as insane as ever!
[youtube]http://www.youtube.com/watch?v=CfiVR4Glejk#t=44[/youtube]
The Gallardo LP570-4 Squadra Corse boasts a dry weight of 1340 kilograms, 70 less than the already lean Gallardo LP560-4, which gives the Squadra Corse a power-to-weight ratio of 2.35 kilograms per hp. It sprints from 0 to 100 km/h in a mere 3.4 seconds and reaches 200 km/h in just 10.4 seconds. It finally tops out at 320km/h.