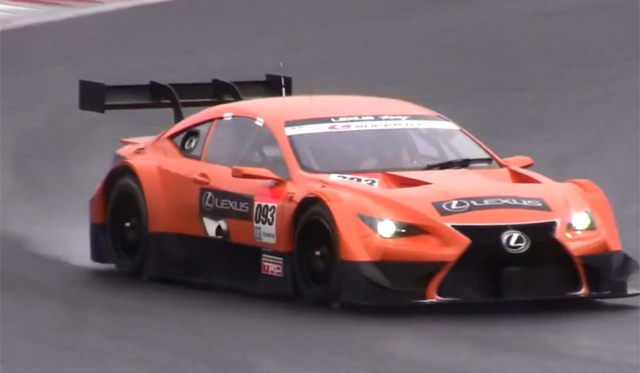 So we've already heard the awesome 2015 Nissan GT-R Nismo GT500 and the Honda NSX Concept GT on the track. Now it's time to listen to the potent Lexus LF-CC GT500 hitting the track and first impressions are excellent!
[youtube]http://www.youtube.com/watch?v=tWd98HP04gY[/youtube]
As with all Super GT500 Series entrants, the Lexus LF-CC GT500 can be distinguished from the original concept car thanks to its dramatic styling features completely new bodywork, new aerodynamics and a yet unnamed, although predicted to be, brand new powertrain. As a result, the Lexus LF-CC GT500 actually shares very little in common with the original LF-CC. Nothing has been confirmed, but it's believed the Lexus LF-CC GT500 features a small yet potent 2.0-liter four-cylinder engine!