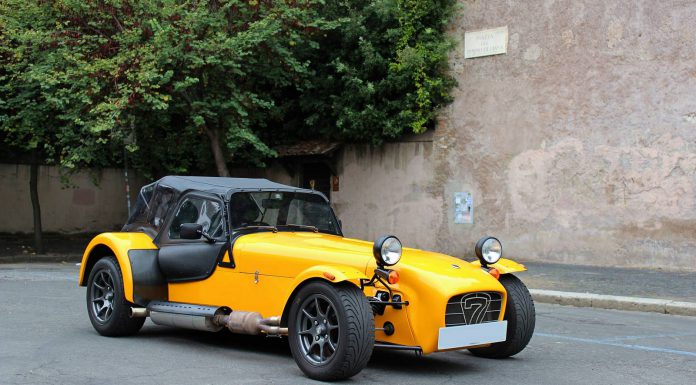 Caterhams are the creation of the automotive worlds perfect and uncontaminated recipe. Low weight, superb dainty handling, a great power to weight ratio and an unassisted driving experience. Coming as standard with 14″ alloy wheels, 5-speed gearbox, heater, full windscreen, weather equipment and a carpeted interior, the Roadsport is ready to take on any adventurous road trip in addition to it track-day talent.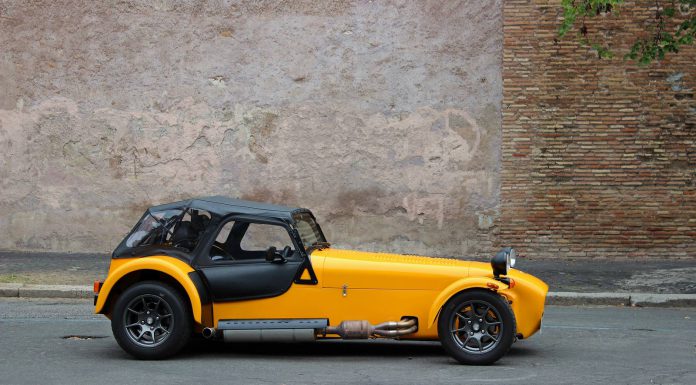 The traditional Caterham shape and style still looks delicate and ultra-light, just looking at it makes you smile and want to drive it, a chuck-able little car that will never fail to put a smile on your face, it is the ultimate iteration of driving pleasure and you can even build it yourself, a real labour of love.
It's not just fun and games either, once you get serious the Caterham does to. Push it hard and it will hit 100km/h in under 6 second and will go on to a reasonable 180km/h. It is by no means an Autobahn blaster but a B-Road king and one that will be right on it with every twist and turn, a light-weight shell with the handling capabilities of a housefly, it only weighs 550kgs!