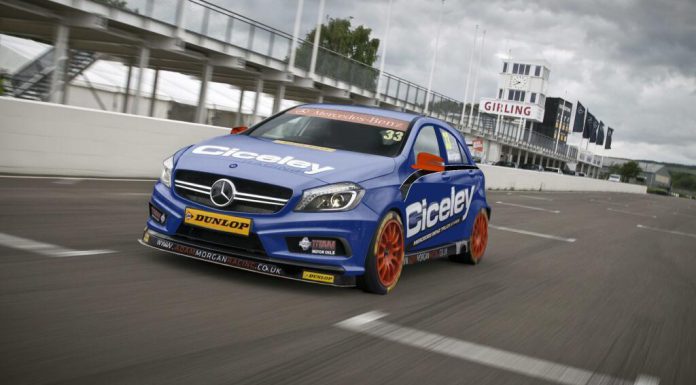 Mercedes has officially announced its plans to campaign a race version of their A-Class hatchback in the British Touring Car Championship.
The announcement comes after Mercedes teased their CLA racecar concept at the Frankfurt Motor Show. But instead of racing the CLA, Mercedes has opted to run its smaller, hatchback brother — the A-Class.
The A-Class will be run by BTCC stalwarts Ciceley Racing. Ciceley are currently contesting the championship with a Toyota Avensis (which is sponsored by a Mercedes dealer, oddly enough). The Avensis will see out the remainder of the season at which time it will be put up for sale.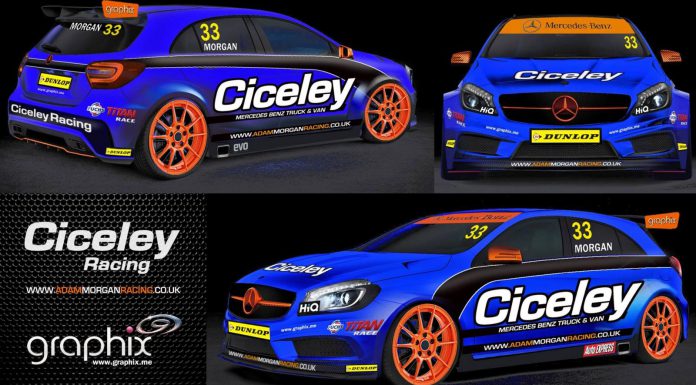 The new A-Class racer will see its first race in 2014 at the BTCC season opener at Brands Hatch. Power for the A-Class will be provided by a 2.0-liter turbocharged engine mated to an Xtrac six-speed sequential gearbox.
Driving the Mercedes will be current Ciceley driver Adam Morgan.
'It's great to finally announce our plans for 2014, the switch made sense for us in many different ways," said Ciceley Racing Team Principal Russell Morgan. "With Paul Ridgway at the helm of the project holding high aspirations and Adam [Morgan] continuing to mature as a driver, we think that the A-Class can be a competitive package in the series next year."
BTCC will roll into Silverstone this weekend for the 25,26 and 27th round of the 2013 championship.