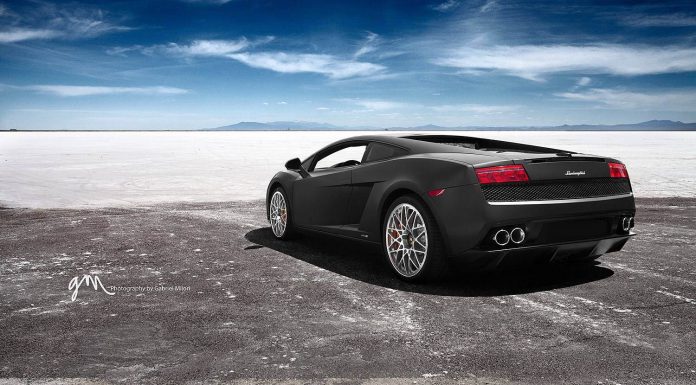 The Bonneville Salt Flats, Utah. A bitter surface that is ever changing, moving and unpredictable. There's a reason why there is such thing as the Utah Salt Flats Racing Association. The Lamborghini Gallardo on the other hand is a 5.2-liter V10, all-wheel-drive supercar packing 552hp. What's better than combining these two?
The Utah Bonneville Salt Flats are legendary, there are five major land speed events that take place at the Bonneville Salt Flats. Bonneville "Speed Week" takes place mid-August followed by "World of Speed" in September and the "World Finals" take place early October. These three events welcome cars, trucks and motorcycles. The Flats are speed heaven and this matte black Gallardo looks great sitting on them. We would love the chance to race this car on such an exciting surface. Petrol Head Nirvana!
This spectacular sight was perfectly captured by Gabriel Milori Photography a photographer based in the USA, be sure to check out his work!