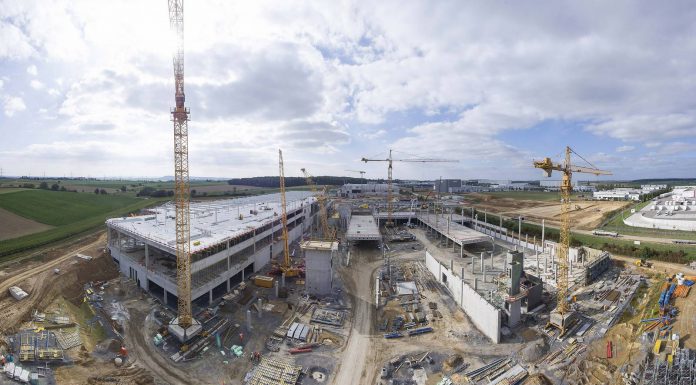 Audi has just celebrated the topping out ceremony of a new assembly facility located next to the Necksarsulm facility currently responsible for building the Audi R8. When development of the next-gen 2015 Audi R8 is completed sometime next year, production of the new R8 will take place at this new facility.
This new facility will also help the current Audi R8 with all production stages expected to take place under this one roof. As a result, Audi will be able to further expand its small-scale production of the R8.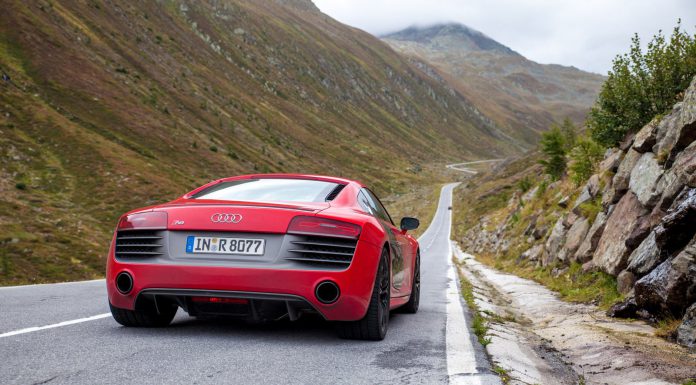 While details about the 2015 Audi R8 are limited at this stage, it will be the first real upgrade for the R8 which has been in production since 2007 and most recently revised for the 2014 model year. When the next-gen R8 is completed, it's expected to feature many of the new technologies set to be featured on the upcoming 2015 Lamborghini Cabrera.
Additionally, it's expected to maintain the same 4.2-liter V8 and 5.2-liter V10 engines as the outgoing model. However, just like the updated 5.2-liter V10 set to be significantly enhanced for the Cabrera, the R8's engines will also get some much-need refinements and improvements. Consequently, expect the V8 powered R8 to deliver around 450hp, while the range-topping 2015 Audi R8 V10 could deliver 570hp just 30hp less than the Cabrera.
Despite these performance gains, fuel efficiency will be increased thanks to systems such as cylinder deactivation and start/stop technology.