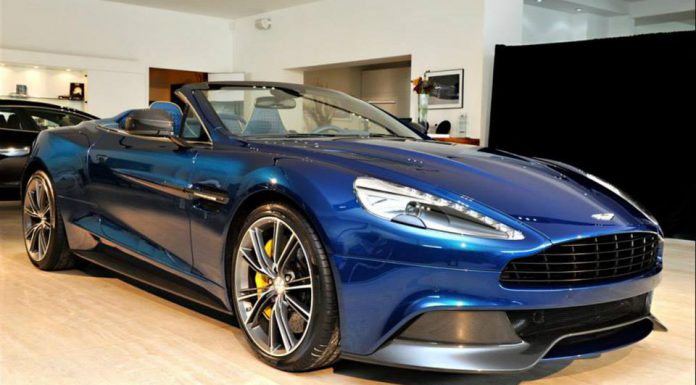 The latest addition to the Aston Martin line-up, the Vanquish Volante, has made it's Canadian debut this year. The Vanquish Volante was unveiled to coincide with Astons centenary just a few months ago and i'm sure you will all agree that is it a very pretty car, if not more so than the spectacular Vanquish Coupe.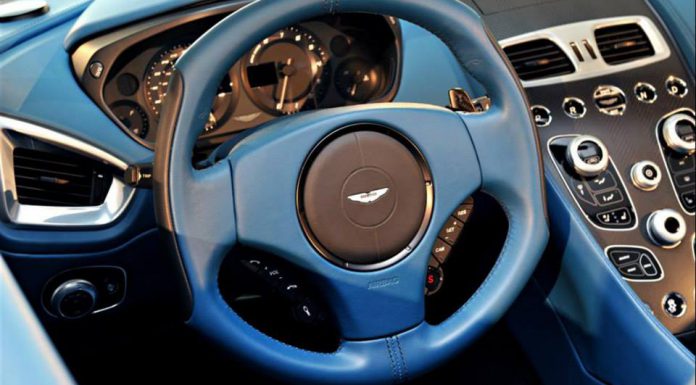 In relation to Canada itself, it presents the British firm with another opportunity for growth in foreign markets. Aston seems to have lulled into a sense of security and has been rather quiet in recent months, we hope that they are busy working on a new spectacular V8 turbo-charged engine with their new partners AMG!
Bar the jaw-dropping One-77 the 2014 Aston Martin Vanquish Volante sits a the top of the Aston Martin line-up with the coupe, and benefits from the advanced technical and engineering details found in the standard Aston Martin Vanquish. Consequently, the 2014 Aston Martin Vanquish Volante features the same AM11 6.0-liter V12 engine as well as the same performance figures, meaning it can sprint to 62mph in just 4.1 seconds before topping out at 183mph.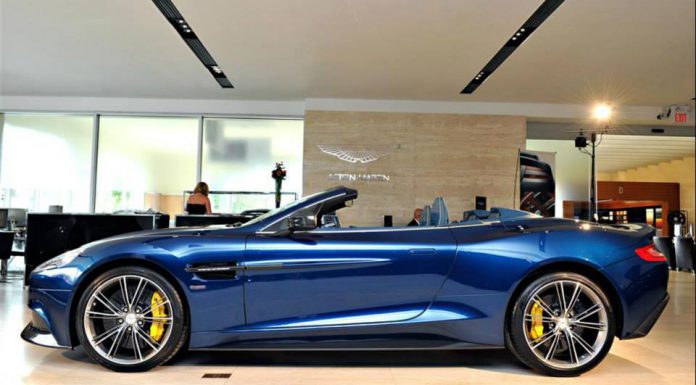 The performance figures combined with the sculpted creases and graceful lines surely make this one of the best GT's in this price bracket and class. The Audi R8 is a little to hard to be called a real GT and lacks rear seats so it seems the main competitor for the Vanquish is the brutish Bentley Continental. Which would you choose?