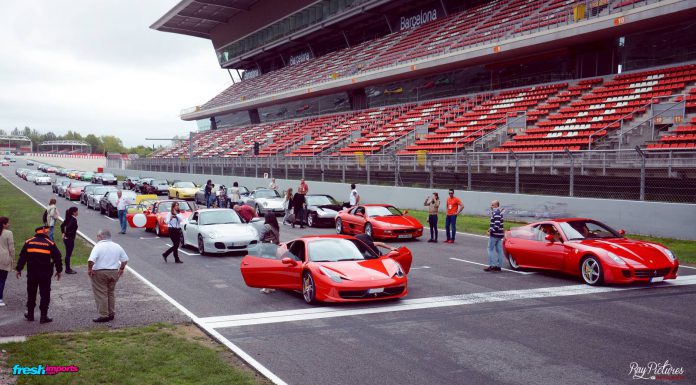 Every year, the Catalunya Racetrack holds a very special trackday for children suffering from cancer.
This year's event allowed those children to jump inside any one of numerous supercars for three high-paced laps around the Formula One circuit. As the first image shows, dozens of high-priced supercars turned up including a Ferrari 458 Italia and a bright green Porsche 997 911 GT3 RS.
The following images were captured by RAY Pictures MOTOR!