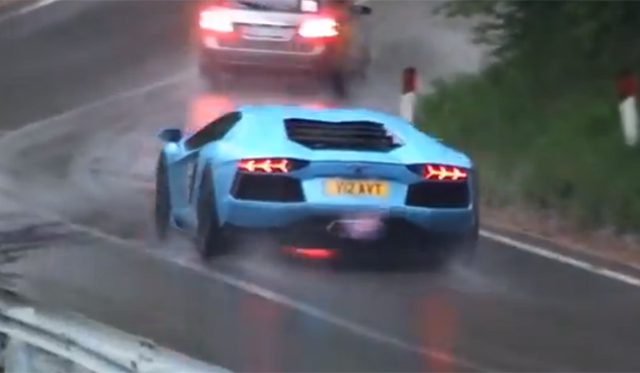 Close your eyes. Dream about the ultimate Lamborghini convoy. What did you come up with? Perhaps a handful of Lamborghini's passing your house, or maybe a couple dozen speeding around a Formula One track?
[youtube]http://www.youtube.com/watch?v=qZHu2ZwR4M4[/youtube]
Whatever you thought of, the following video filmed by Munch997 is arguably ever cooler than your wildest dreams. It features more than 100 raging bulls driving during the firm's recent 50th anniversary Grande Giro around a rain-soaked hairpin bend.
While the wet roads inevitably led to more cautious driving, it's still an extremely impressive sight to see!