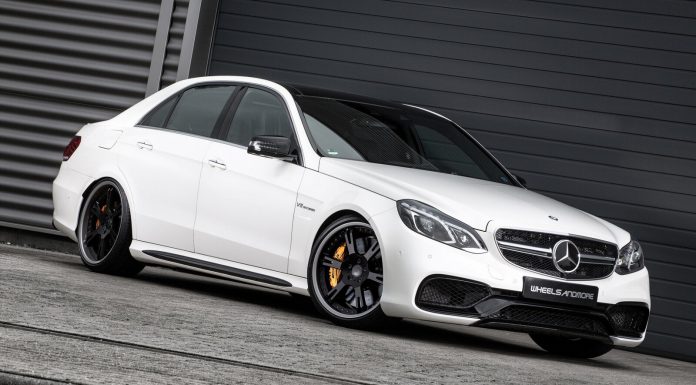 Wheelsandmore have put their hands on the new Mercedes-Benz E 63 AMG, a bit of tweaking later and they have revealed the Mercedes-Benz E 63 AMG "Seven-11". The Seven 11 features a set of Wheelsandmore stylised wheels, some new suspension components and a set of performance enhancements. Applied to the facelifted Mercedes-Benz E 63 AMG, the package looks stunning!
At the business end of the package, Wheelsandmore fit a a completely modified exhaust system with flap-controlled sport mufflers. The 5.5 litre V8 bi-turbocharged engine gets a CRP-F1-kit which includes optimised engine control software. From 585 hp, the power increases all the way up to 700 hp and 1100 nm of torque!
Elsewhere, the E 63 AMG gets a set of 6Sporz² forged wheels and a subtle suspension lowering. The wheels are 3-part rims at the front axle measuring 9,5×20 inches with 255/30/20 Continental Sport Contact 5P tyres, at the rear they measure 11,0×20 inches with 295/25/20 tyres. The E 63 AMG now features a lowering kit, bringing the car 30 mm closer to the ground.