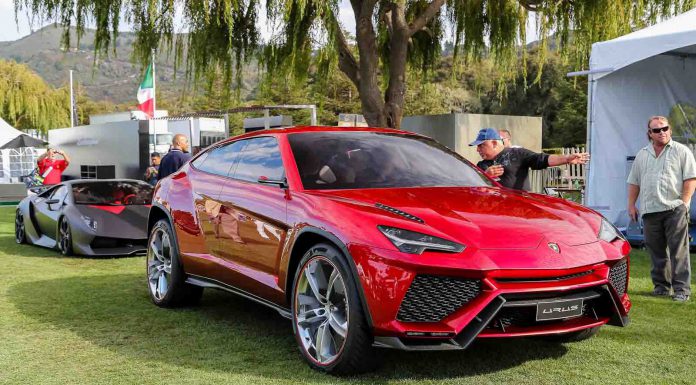 Following on from unofficial confirmation of the Lamborghini Urus coming at the recent Lamborghini 50h Anniversary Grande Giro, Lamborghini CEO Stephan Winkelmann has confirmed a production version is being developed.
While speaking with Automotive News in Tokyo, Japan, Winkelmann said ""We're working on it and it will come, which will be good for the brand. We're going low profile now. I can't tell you much on details now, but when we get close to the launch, we will have more."
As it stands, the Lamborghini Urus is expected to reach the production line in 2016 or 2017 where it'll inevitably face some stiff in-house competition. In fact, sister company Bentley has had its plans for the world's most expensive and luxurious SUV green-lighted by Volkswagen. When the Lamborghini Urus is produced however, expect it to be more performance oriented than the Bentley SUV.
Expanding on these statements, Winkelmann also confirmed that there's currently a slow-down in high-end luxury cars in China, meaning Lamborghini will put more focus into regions such as the Middle East, Japan and the United States to continue the growth of the company.
Lamborghini also hopes that when the Lamborghini Urus SUV reaches the market, it will sell around 3,000 units annually with a particular focus in China (despite the slowdown), the United States, Russia, Europe and the Middle East.
[Via AutoNews]