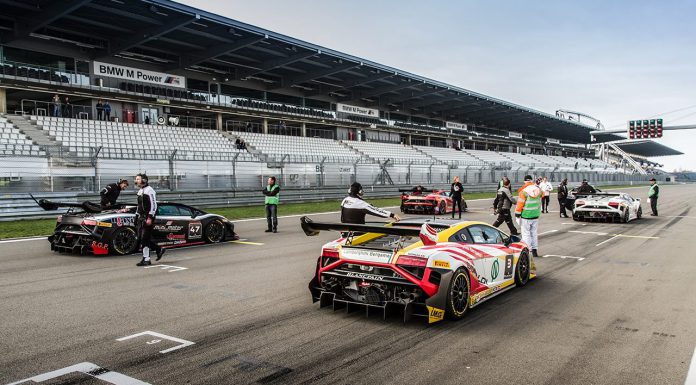 Andrea Amici finally won the championship title for the best PRO-AM driver during today's race two at the Nurburgring. The title for the best team went to AutoVitesse Garage while Laurent Jenny emerged as the best AM-driver. Alessandra Brena was also recognized during the prize giving ceremony, she was the only female driver this entire season and drove without a teammate for the first time this weekend.
All the winners were awarded with the prestigious Blancpain watch, Cedric Leimer the runner up for the PRO-AM championship also received a gift from Max Welti, Automobili Lamborghini's Head of Motorsport. Federico De Nora and Adrian Zaugg of the Bonaldi Motorsport won 3rd place in the PRO-AM Championship while Mirko Zanardi finished second in the AM Championship and collected the prize on behalf of his late teammate, Andrea Mamé.
It was a crucial race for all teams who were aiming at different titles, Super Trofeo World Series Final will take place on November 24 at Vallelunga, Italy but first we still have more action from North America on October 21st at Fontana- Indy Car.