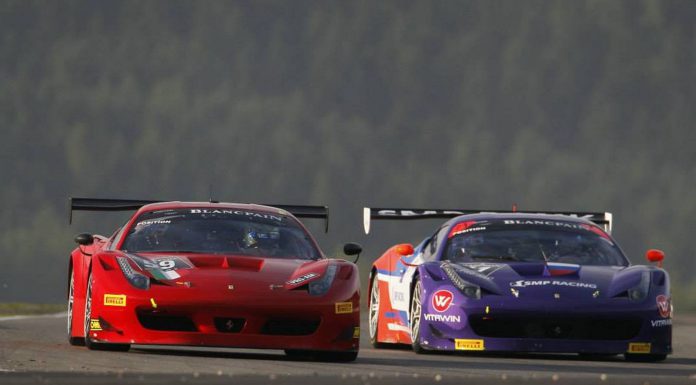 HTP Motorsports have mastered the Blancpain Endurance Series as they secured pole position for today's Blancpain 1000 at Nürburgring. The race starts at 11:30 and ends at 17:45 local time. There were two more qualification sessions and one pre-qualifying which was also won by HTP Motorsports in their No.84 Mercedes-Benz SLS AMG GT3.
Starting second on the grid today is Russian Esta Motorsport with their Ferrari 458 Italia ahead of the ART Grand Prix McLaren 12C. SMP Racing Ferrari 458 Italia took first place in the Pro-AM class and qualified fourth overall. Ferrari had a second win in the GTR class where SOFREV Auto Sport Promotion qualified first in this class.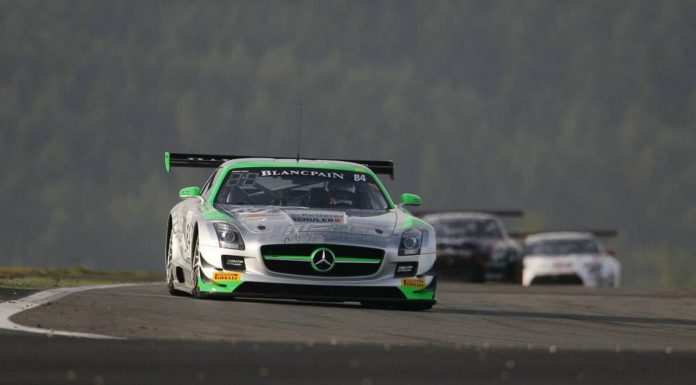 Two of Marc VDS Racing Team BMW Z4s qualified 6th and 16th with the team leading the standings with 66 points in the Pro Class. HTP Motorsports is fourth with 49 points behind Kessel Racing who are third with 53 points. With Germany being the final leg, today's Blancpain 1000 at Nürburgring will see the 2013 title go to one of these competitors.