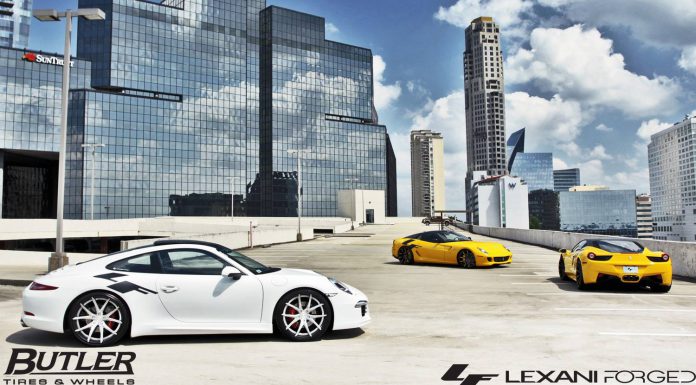 Lexani are a world renowned wheels designer and manufacturer that make some of the most desired wheels in the world. The company recently toured Atlanta with a few fairly awesome cars all sitting on Lexani designed wheels.
On their recent Atlanta tour they took three very special cars fitted with very stunning Lexani Forged Wheels and put on quite the show. Two Giallo Yellow Ferrari's a sight to behold with the addition of colour coded wheels. The results are fabulous with the 458 and 599 looking immense on the black and yellow coded rims.
There was a third can also on the tour. A cool looking Porsche 911 was in tow again riding on matching white wheels. Certainly a car that would stand out anywhere!
Like the Lexani's? If you don't I'm sure the company will be able to create a set of wheels to meet anyones desire!