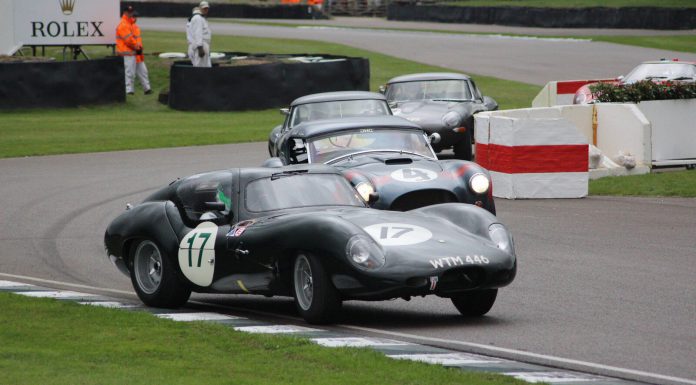 The racing at Goodwood Revival didn't come much more exciting than this; the RAC Memorial Trophy. This particular race has become a thing of legend, gathering together a multi-million pound grid for an action packed round of racing! Competitors range from the Classic Aston Martin DB4 GT's all the way to eye-wateringly expensive Ferrari 250 GTO's (we saw 2 in action last weekend!).
Undoubtedly, the star of the show was Chris Harris and his opening stint in the Knobbly-Jaguar, fending off an AC Cobra at the front of the grid. A driver change later and Anthony Reid took to the wheel, trying to coax the Knobbly-Jaguar further away from the pack. With rain falling, the Aston Martin Project 212 came from nowhere to pass the Knobbly-Jaguar which meant that Harris and Reid had to make do with second place while the AC Cobra took third to lock out the podium.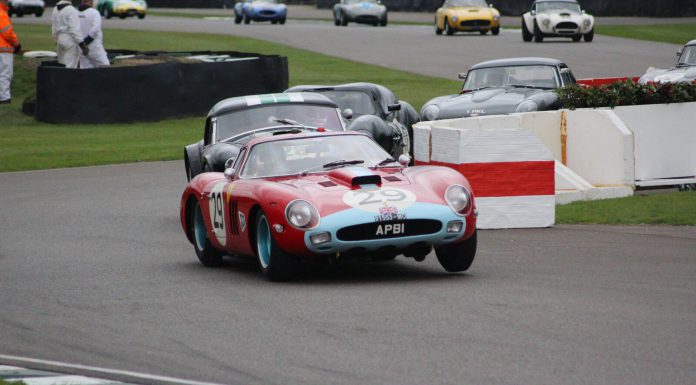 In truth though, the result was largely overlooked. Spectators were thrilled to see cars like the Ferrari 250 GTO, 250 GT SWB and 250 LM; Aston Martin DB4GT and Project cars; Jaguar E-types and E-Type Lightweights; Maserati Tipo 151 all racing fender to fender as they would have done fresh from the factory.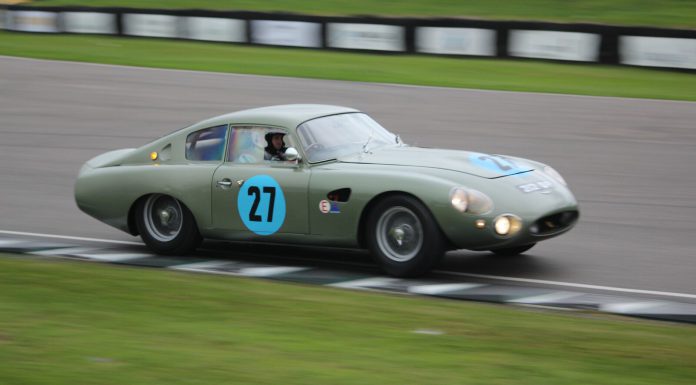 The Royal Automobile Club Tourist Trophy Celebration is a race for closed-cockpit GT cars in the spirit of the RAC TT races of 1960-1964. It is held every year at the Goodwood Revival and lasts for one hour. Teams are required to change driver half way through with a variety of well-known names taking to the wheel.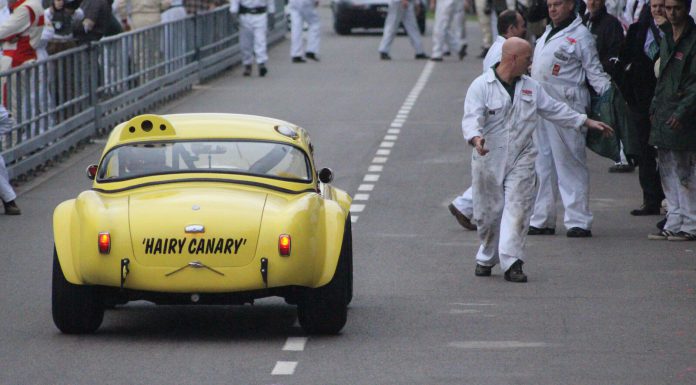 Winners of the RAC Toursit Trophy in the past have included Rolls-Royce co-founder Charles Rolls, Italian legend Tazio Nuvolari and British ico Sir Stirling Moss. Winners have driven cars as diverse as the Ferrari 250 GTO and the MG C-type Midget! The event history was exclusive to Goodwood though. Currently, the successor to the original races is held at Silverstone, whereas the original took place in 1905 on the Isle of Man Highlands Course!