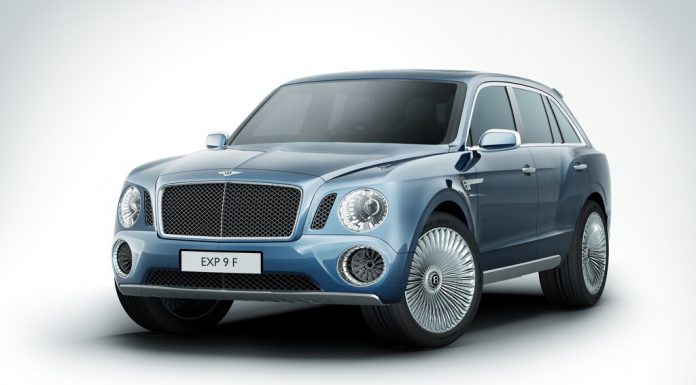 So after Bentley officially confirmed its plans to create an ultra-luxury SUV in the coming years, the company has released further information about the car it believes will create an entirely new automotive segment.
While discussing the upcoming Bentley SUV, Bentley's global head of sales and marketing told Autonews that "It will be the world's most expensive and luxurious SUV". Such a comment falls in line with previous reports suggesting the new car will cost around 180,000 euros.
However, even more interesting than the fact that the Bentley SUV will redefine what it means to own a luxurious SUV, is the powertrain set to be used. Rose went onto confirm that the Bentley SUV will feature a massive V12 engine set to deliver anywhere from 575hp all the way to 650hp. The car will then share its architecture with those used for the all-wheel drive vehicles from Audi and Porsche.
What's more, the Bentley SUV will be available in four, five and seven seat configurations but Rose believes most will opt for the seven-seater. Through the creation of its new SUV, Bentley hopes to steal some sales away from Range Rover because according to Rose, 30 percent of existing Bentley customers also own a Range Rover.
In addition to being more luxurious than a Range Rover, Rose claims that the Bentley SUV will also be just as capable saying it "will be as capable off-road as the Range Rover. This really is an SUV. In the Middle East it has to go up and down sand dunes, and in Europe it has to be able to tow stuff in the wet field."
Sales are set to begin in 2016.
[Via Autonews]