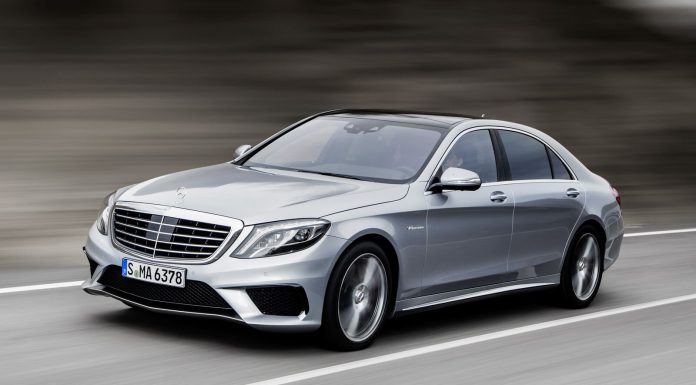 It's been all but confirmed that the 2015 Mercedes-Benz C63 AMG will feature the brand new M177 4.0-liter twin-turbocharged V8 engine. Well, as it turns out, that new powerplant could be utilised in additional AMGs in the future.
New reports have emerged suggesting that the recently released Mercedes-Benz S63 AMG could in fact be the final Mercedes-Benz AMG to feature the current range-topping 5.5-liter twin-turbocharged V8 engine. In the 2014 Mercedes-Benz S63 AMG, that engine delivers a total of 585hp and 900Nm of torque. Consequently, the car can sprint to 100km/h in anywhere from 4-4.4 seconds depending on specification.
As the S63 AMG's deceptive name says, previous-generations of the car featured a 6.3-liter V8 unit (which in truth, is actually just a 6.2-liter engine) and the 5.5-liter V8 unit was implemented as part of Mercedes-Benz's continual downsizing strategy. However, if the latest reports are to be believed, then the aforementioned 4.0-liter twin-turbocharged V8 engine could eventually replace all 5.5-liter V8-powered Mercedes-Benz's.
It's possible that in order to create such an engine, Mercedes-Benz could mate two of its new 2.0-liter turbocharged engines together to create on epic twin-turbo 4.0-liter V8. In A45 AMG and CLA45 AMG specification, the 2.0-liter turbo four-pot delivers an epic 360hp meaning two together could easily deliver upwards of 700hp!