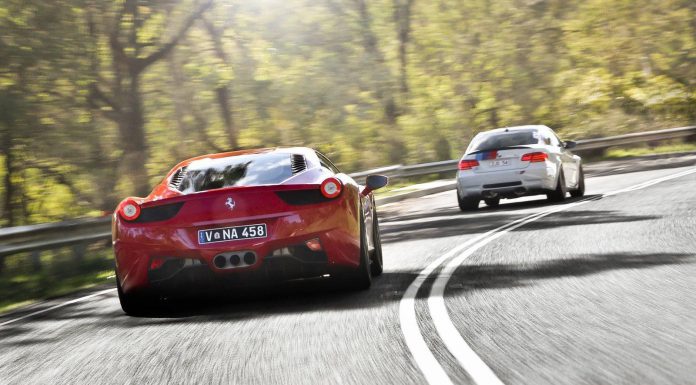 Australia is a country that is associated with crocodiles, extreme conditions and other non-supercar related topics. But don't for one second think the Aussies do not indulge in supercars as much as they do in their Utes (Australian slang for the pick up truck!).
Enthusiasts met recently at the MSCC, Melbourne Super Car Club, for an epic supercar run. The run featured a number of supercars including the Rosso Ferrari 458 you see above, BMW M3, 2014 Audi R8, Lamborghini Aventador and many more gorgeous cars,
This spectacular Photo of The Day was captured by DL Images, a photographer that has a great collection of photos of many more supercars in Melbourne that we will be sure to feature in the future.