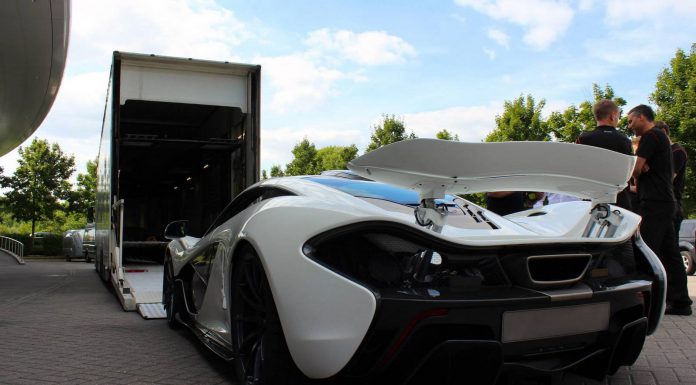 We recently reported the story of McLaren moving into China in a very big way. The Chinese appetite for supercars is large but for hypercars in huge, the like of Pagani's and Koenigsegg's are becoming the ultimate status symbol and the P1 is about to join the league of these elite cars.
"We took the opportunity to get some photos as the Pearl White #McLarenP1™ left for China. The spec has proven popular here at the MTC."
McLaren offer a variety of different shades to paint the P1 as you would expect when paying over £800,000 for a car, and as has been the fashion of late, white is proving to be a popular choice for the car. We've seen the P1 in a range of colors and it looks great in all of them, this pearl white example that has set off for the Orient looking fantastic with the contrasting black panels the car features. At GTspirit we think the menacing all black car that we seen testing in North America looks particularly good. What color will you be ordering yours in?