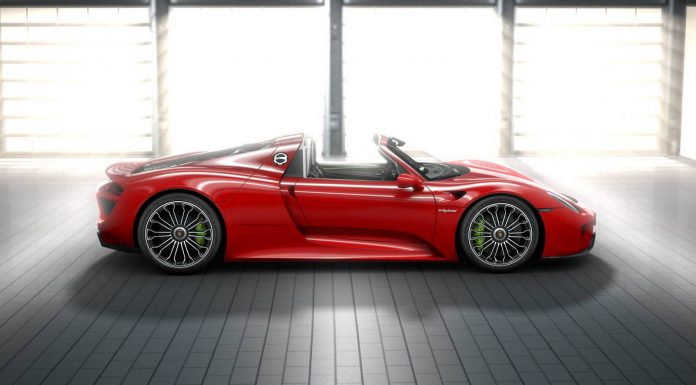 Following the recent release of the official Porsche 918 Spyder online configurator, we can finally bring you all the colors available on the new hybrid supercar!
While the configurator is quite basic for a car as expensive as the Porsche 918 Spyder, you have to remember that far fewer options are available on the 918. With that being said, the configurator does allow you to choose the exterior color, interior color combinations as well as one of three different style of wheels. Additionally, a seperate configurator allows you to customise the Porsche 918 Spyder Weissach package!
When it's all said and done, the Porsche 918 Spyder can be purchased in 12 different colors with the Weissach package allowing customers the choice of three additional exterior wraps.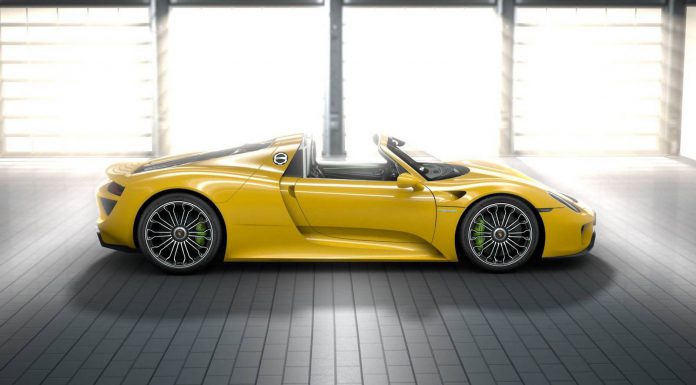 The Porsche 918 Spyder comes fitted with a mid-mounted 4.6-litre V8 engine producing 608 bhp independently – the highest specific power of any naturally aspirated Porsche engine. The V8 is then supplemented by a further two electric motors mounted on each axle. The electric motors can either drive the wheels independently or work together with the engine to boost performance. Each motor produces enough power to boost the total figure over 880 bhp. A seven-speed Porsche Doppelkupplung (PDK) controls power delivery to the rear wheels.