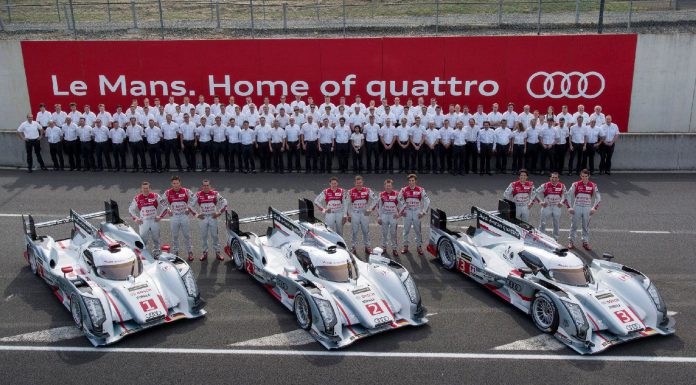 An awesome 15-minute documentary put together by Michelin has just been released showcasing the successes of Audi at the 24 Hours of Le Mans 2013 who of course came out victorious once again this year.
[youtube]http://www.youtube.com/watch?v=Ljx5U76wSEE[/youtube]
The following clip includes some never before seen behind-the-scenes clips from the Audi garage and highlights the testing undertaken at Paul Ricard as well as a short focus on the Six Hours of Spa. However, the primary focus is obviously on the 24 Hours of Le Mans 2013 with it including exclusive interviews including some from the victorious drivers!