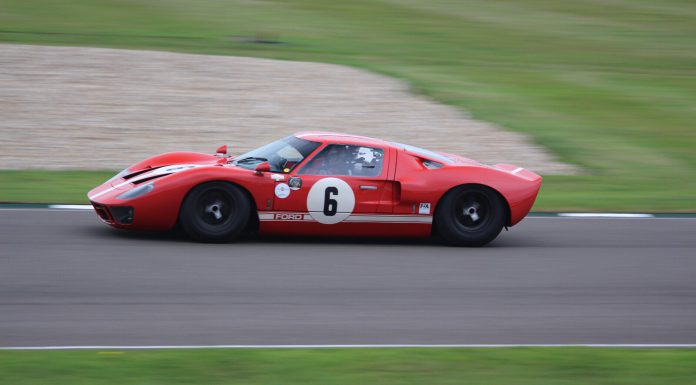 Throughout this week we'll be bringing you a number of galleries from last weekend's Goodwood Revival 2013. The annual event revives classic Goodwood races of the past, spectators dress in period clothing and the racing is strictly retro!
This year's Whitsun Trophy race commemorates 50 years since the genesis of the Ford GT40 programme. It is 50 years since Ford began the GT40 project in 1963. Henry Ford II began development of the GT40 in 1963 after Enzo Ferrari withdrew his support for a Ford takeover, very late into negotiations. Ford's goal was to build a Ferrari-beater on the world endurance-racing circuit.
As legend will now tell you, they succeeded. The GT40 dominated at Le Mans between 1966 and 1969 with Ford 7.0 litre V8 and Ford 4.9 litre V8. It was the first overall Le Mans victory for an American manufacturer. The Whitsun Trophy was awesome to watch with wheel to wheel action.
We believe it was Formula 1 ace Adrian Newey who took overall victory. It seemed in consequential though in the grand scheme of things. The 2013 Whitsun Trophy was a pretty awesome spectacle! To give you a taste we've also added the most incredible video we've ever seen. Enjoy!
[youtube]http://youtu.be/1jF__B1xpJY[/youtube]