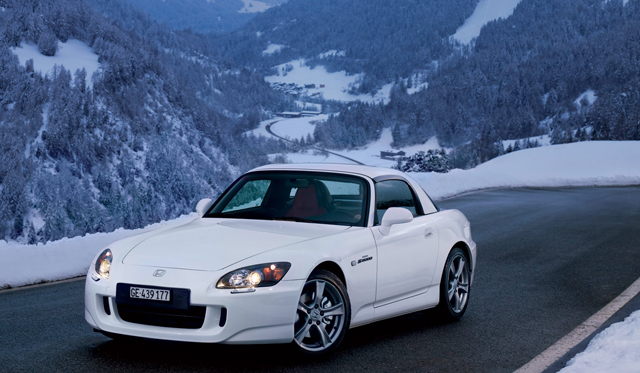 While the automotive press may have gone insane for the release of the Toyota GT86 and Subaru BRZ last year, it'd be hard to forget that these weren't the first affordable, mass-market sports cars. One of the most popular Japanese sports cars ever produced in fact, is the Honda S2000.
First produced in 1999, the Honda S2000 featured a potent 2.0-liter four-cylinder DOHC-VTEC engine delivering upwards of 240hp. That engine revved to a spine-tingling 9,000rpm and when combined with the lightweight shell, slick manual transmission and rear-wheel drive, the Honda S2000 has been heralded as a truly great driver's car.
Well, with the Toyota GT86 and Subaru BRZ arguably welcoming a new generation of affordable sports cars into the mass market, reports have emerged suggesting that Honda is considering developing a new affordable sports car. However, don't expect a true replacement to the Honda S2000. Instead, Honda is reportedly considering production of a slightly less powerful and more accessible sports car.
Currently dubbed the Honda S1500, the car could even be smaller than the pint-sized Mazda MX-5 and feature a 1.3-liter or 1.5-liter i-VTEC equipped inline-four cylinder engine. It's not yet known how much power Honda would extract from that engine. However, whatever they come up with, it'll only have to shift around 900kg thus making a truly potent little driver's car.
However, we'll have to wait until at least 2015 before such a possible car is launched.