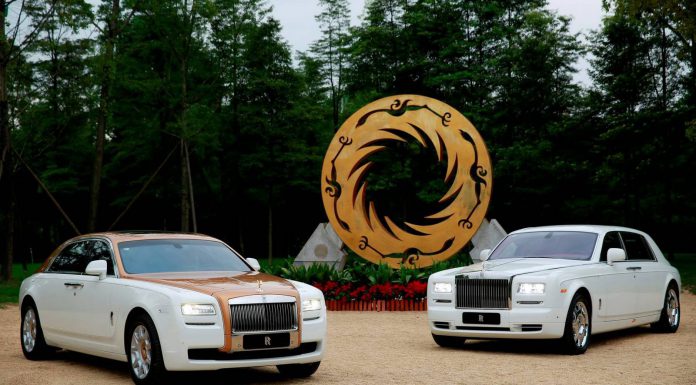 Having already seen the Ghost Alpine Trail Centenary Edition, Rolls-Royce are releasing a special edition one off car called the Ghost Golden Sunbird. The one-off Ghost is (officially) called the Chengdu Golden Sun Bird Edition, and Rolls-Royce designed and inspired by an ancient Chinese artifact that was discovered back in 2001.
In you have not heard of the Golden Sun Bird before, it's described as a ring-shaped piece of foil that was made of nearly pure gold. You will notice a pattern that is built of four birds, all flying in a counter-clockwise direction around the perimeter with what looks like a sun in the center. It is reported that the artifact's stature as a true treasure from Shang Dynasty was more than enough to compel Rolls-Royce to build a one-off model inspired by it.
The one-off Ghost Golden Sunbird features many bespoke motifs inspired by the exquisite craftsmanship found in an ancient Chinese artefact. The design of the solid-gold treasure as been used in a number of embroidered patterns, veneers and the coachline motif, while the choice colours of the paint, interior and golden treadplates complement the Sunbird. It's all very bright but we believe it will be sold as soon as it is advertised by a very cultural and superstitious Chinese buyer.
What do you think? A little too flashy?