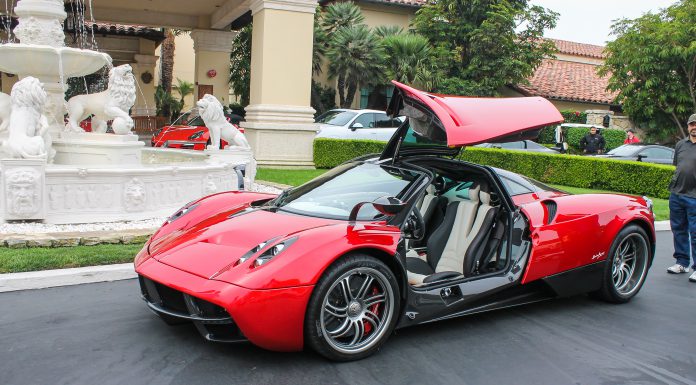 The Palos Verdes Concours d'Elegance is held annually at the Trump National Golf Course in Palos Verdes, California. Palos Verdes is an upscale community located about 30 minutes from downtown Los Angeles. This years show will be the 21st annual show and will be held on September 15. It will showcase some of the most high end classic automobiles and exotic cars from around the globe. This year's concours will honor the centennial of Aston Martin, the 60th anniversary of Corvette, and the 50th birthday of the Loewy Avanti. To add to the exclusivity of the show, the Grand Marshall of the show is Peter Brock, who designed the Shelby Daytona Coupe.
While welcoming some of the most elegant cars ever made, the 2013 Palos Verdes Concours d'Elegance's featured classes are Rolls Royce, Bentley, and coachwork done by Raymond Dietrich. A separate class will showcase Duesenburg, one of the most elegant American cars ever produced. Other classes will showcase post war luxury cars and a full range of sports cars.
Because they were owned by Rolls Royce for most of the twentieth century, Bentleys have a great reputation of elegance and quality which equals the standards of Rolls Royce. With its iconic "Spirit of Ecstasy" hood ornament, Rolls-Royce has long been recognized as one of the world's most elegant and most luxurious automobiles of all time.
On Saturday, the day before the Palos Verdes Concours, the "Road Rallye" is held. On this tour, drivers and passengers can take in the beauty of the Palos Verdes Peninsula while competing for prizes. All money raised over the span of the entire weekend is donated directly to charitable causes.
Tickets are available at a discounted price on the Palos Verdes Concours d'Elegance's official website.