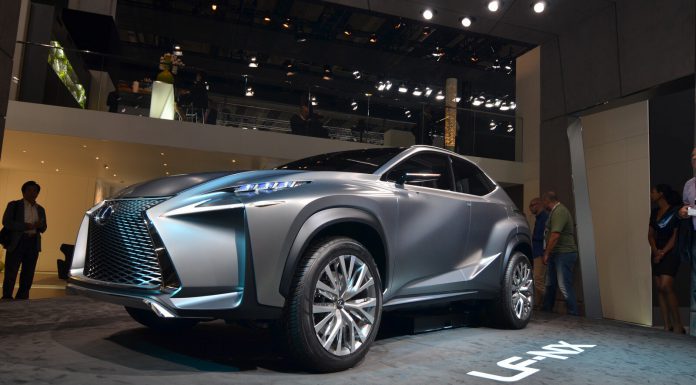 The Lexus LF-NX Crossover Concept is centre stage at the IAA Frankfurt Motor Show 2013 Lexus stand. The Lexus LF-NX Concept is a compact crossover concept and has been designed to explore the potential for Lexus to put such a car into mass production. Both Lexus and Infiniti are presenting similar concepts at this years show, the Lexus is certainly less conventional!
The Lexus LF-NX Concept debuts the latest interpretation of Lexus' evolving design language incorporating the Lexus spindle grille as well as some "extremely expressive" headlights and independent Daytime Running Lights. The Lexus LF-NX Concept then features an aggressive vertical cut helping to separate the front bumper from the front wing.
As with most modern concept car interiors, the cockpit of the Lexus LF-NX Concept is extremely futuristic and gives us a glimpse into how SUV interiors could look in the coming years. Most predominantly, it features a selection of screens across the dashboard all of which incorporate touchscreens.
For more details and official photos of the concept, take a look at our earlier Lexus LF-NX Crossover Concept article.