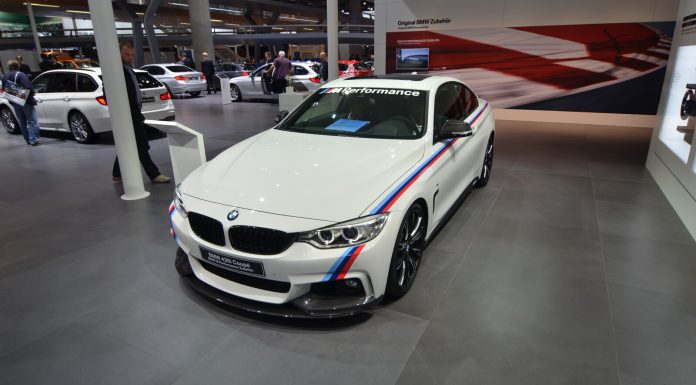 Something that caught our eye over at the IAA Frankfurt Motor Show 2013 BMW stand was this, the BMW 435i M-Performance. Essentially, the BMW 435i M-Performance is a fully optioned BMW 4-Series Coupé with extra parts from the M-Performance range. It is presented in a striking white colour with a set of classic BMW decals to set it apart from the rest of the BMW 435i.
The exterior features a new carbon fibre front splitter, a new front bumper and larger air ducts. The rear sports a rear diffuser and chrome exhaust tips, there is a carbon fiber deck spoiler too. The wheels are larger and finished in black to complement the black accents on the car, including the carbon fiber external mirror casings.
The M-Performance packages also offers power upgrades. The 435i gets a 3 liter turbocharged six-cylinder engine with a 301 hp engine. With M-Performance upgrades, this rises by 35hp and 50Nm of torque for a total of 336hp and 450Nm of torque.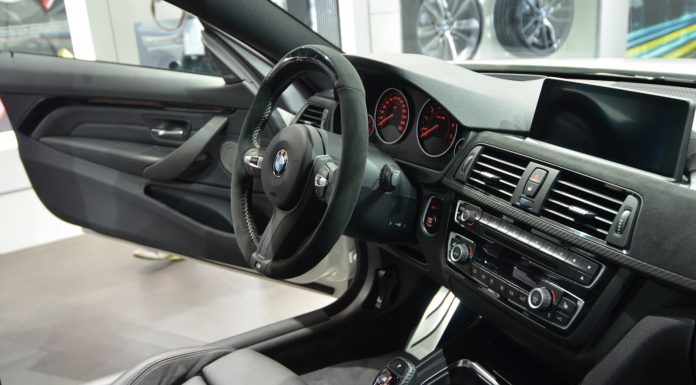 For further details on the M-Performance package, check out our earlier article.