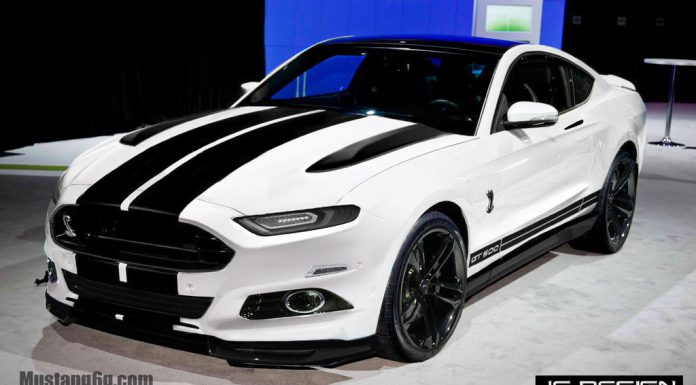 While the world eagerly awaits a glimpse of the all-new 2014 Mustang, enthusiasts over at the Mustang6G forums have been quite busy rendering what the GT500 variant might look like.
JC Design have created their vision for what the super-powerful Shelby GT500 could look like for the next generation. The single render (above) is heavily based off the camouflaged spy photos we have seen recently, so do take the styling with a grain of salt.
Following along with Ford's styling of the Fusion, this particular render features a very Aston Martin like front fascia, albeit with much slimmer headlights than we will likely see on a production car.
And while the boys at Mustang6G believe the Shelby name will continue well into the new generation of 'Stangs, reports earlier this year have suggested otherwise. According to various rumors, Ford may decide to ditch the Shelby branding in favor of a range-topping SVT Cobra Mustang. These reports have been denied by Shelby American President John Luft, who says the partnership between the two brands will continue far into the next generation.
Nevertheless, with the amount of renders circulating at the moment, it is quite obvious that the world is extremely eager to see the new 2014 Mustang. Just like you guys, we'll have to wait until the Detroit Auto Show in January.
Via: Mustang6G