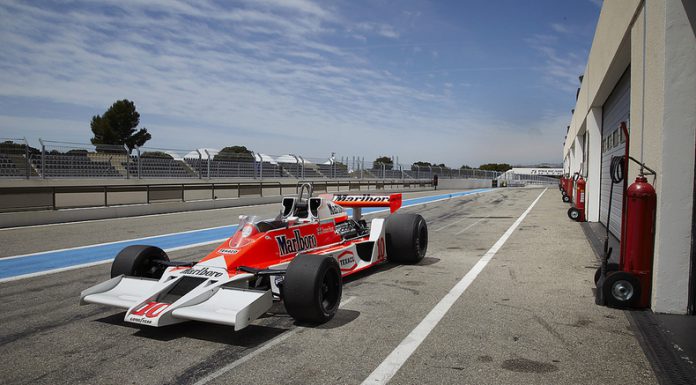 The McLaren M26 Formula One car used by James Hunt during 1977 is set to hit the auction blocks later this year courtesy of the RK Motors Collector Car Auction held at the Charlotte Convention Center from November 1st-3rd.
While the 1977 McLaren M26 Formula One car pictured here couldn't compete with modern Formula One cars, it's still impressive and extremely potent on a track. In fact, it features a Cosworth DFV 3.0-liter V8 engine revving all the way to 10,600rpm. Consequently, a sprint to 60mph is capable in just 3.5 seconds and a top speed of 195mph is also possible.
As if the history of this McLaren M26 wasn't rich enough, it was also the very car which took Hunt to his last F1 victory at the 1977 Japanese Grand Prix!