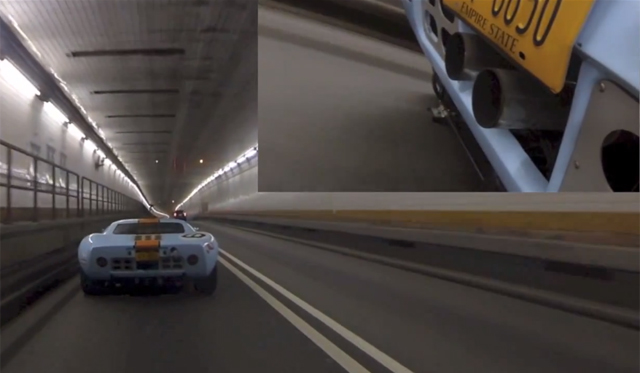 What's better than watching a Ford GT roar through a tunnel while spitting flames? Not much, but this original Ford GT40 could just do the job. While it's obviously not as fast as the more-modern Ford GT, this original simply sounds out of this world!
Jonathan Harper on YouTube put together the following video by attaching a GoPro to the rear bumper of the Gulf-colored Ford GT40 and then mounted another camera to a chasing car. Those elements certainly make for an interesting video on paper, but the final result is something simply out of this world entirely.
[youtube]http://www.youtube.com/watch?v=1I7qMR_hBMQ#t=118[/youtube]
The tunnel clearly amplifies the exhaust note of the classic racing car to a point where the whole tunnel must have been shaking! Add to that, some incredible flames spitting out of the dual exhaust pipes and you have one hell of a video.
Be sure to turn up your speakers to max and enjoy!