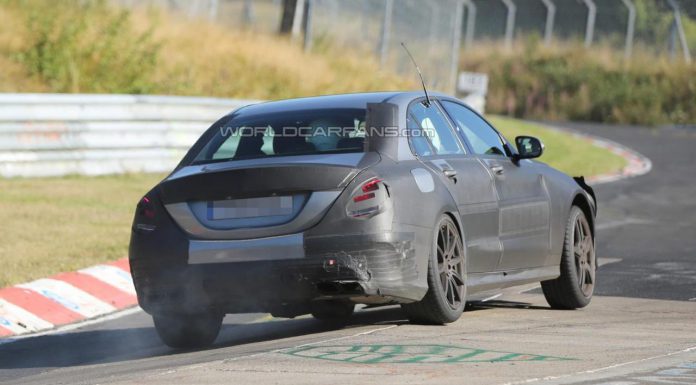 The upcoming 2014 BMW M3 better be bloody brilliant as Mercedes-Benz is currently preparing a 2014 C63 AMG sedan to take the fight to the M3.
The most significant change for the 2014 Mercedes-Benz C63 AMG will be its adoption of a new engine. As we well know, the outgoing C63 AMG features a 6.2-liter naturally-aspirated V8 engine. However, the new model is set to receive forced induction in the form of a 4.0-liter twin-turbocharged V8 engine currently codenamed the M177. This new engine could deliver up to 500hp while of course increasing fuel efficiency and decreasing carbon emissions.
From a visual standpoint, the following spy shot reveals very little. However, as with all AMG cars, it'll simply look like the regular model but with the exception of an all-new bodykit and new wheels.
[Via WorldCarFans]