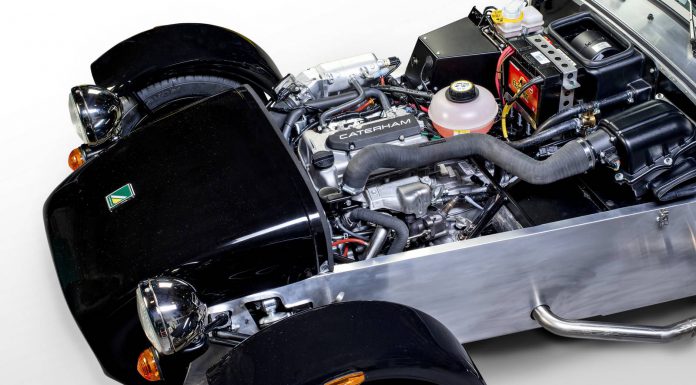 The Caterham Seven 165 will debut at the IAA Frankfurt Motor Show 2013 next week. This new entry-level model is powered by a 660cc three-cylinder Suzuki engine and UK cars are likely to cost 'less than £17,000' in 2014 when they are due to start selling in the UK.
Caterham describes the tiny engine, which is present in some of Suzuki's cars already, as the "smallest and most efficient" ever to be mated to the Seven. Peak power is 79bhp and maximum torque is 79lb ft.
Caterham Seven 620R

The engine has been linked to a five-speed Suzuki gearbox, and the entire package has been tinkered with by Caterham Technology & Innovation, which has also played with the suspension layout resulting in "major revisions".
The European model will be called Caterham Seven 165 to signify that the new engine complies with EU5 emissions standards, and is expected to cost about €25,000 (about £21,000).
The UK models, badged 160, will have the same power output but will not have the emission modifications.