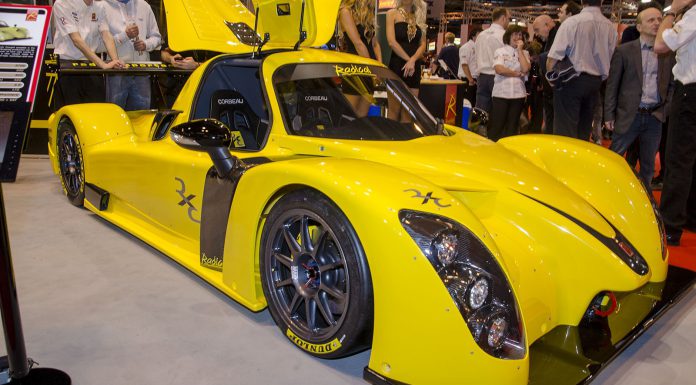 Radical hopes to find even greater success with its potent Radical RXC coupe sports car with the company confirming that up to 50 RXCs could be produced annually.
When speaking to Autocar about the company's decision to create a closed-cabin car, Roger Green said, "We did it because it was something we wanted to do. The initial concept came four years ago from looking at the Peugeot Le Mans car, and thinking it would be great to have something you can drive every day. It allows us to go into more markets and into more countries."
The Radical RXC tips the scales at just 900kg and is fitted with a 3.7-liter V6 engine producing 380hp at 6750rpm and 320lb-ft of torque at 4,250rpm resulting in a power-to-weight ratio of 422hp per tonne. This engine is then mated to a seven-speed Quaife gearbox with paddle shifters driving the rear wheels and helping to propel the RXC from 0-100km/h in just 2.8 seconds.
Helping to lift the RXC further ahead of all previous models produced by Radical is that it also features gullwing doors, power steering, air conditioning, a heated front windscreen and an adjustable steering wheel and pedal box.
Riding on 17 inch wheels, the road-going RXC is fitted with 330mm discs up front and 310mm at the rear, with carbon-ceramic discs expected to be an option.
[Via Autocar]