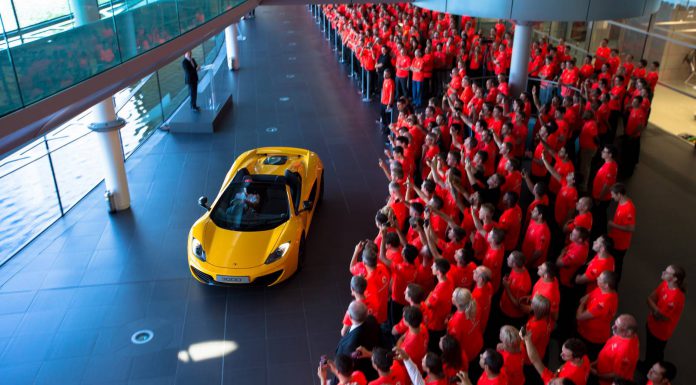 McLaren recently celebrated its 50th anniversary at the McLaren Technology Centre which saw the 3,000th production-ready McLaren 12C roll off the production line.
The 3,000th McLaren 12C was the 12C Spider variant finished in Volcano Yellow and was driven out by Vodafone McLaren Mercedes driver Sergio Perez in front of a jubilant crowd of McLaren Group staff. Jenson Button also made an appearance in a black McLaren P1!
When discussing the company's 50th anniversary, McLaren Group CEO Martin Whitmarsh said, "Marking McLaren's 50th anniversary is an extremely proud moment for me, and for every single person who works for this organisation.
"We are a group that thrives on the passion, determination and belief of our employees. We are also grateful to have received outstanding support from all our partners over the decades, whose backing has given our world-class engineers and drivers the tools they need to win races.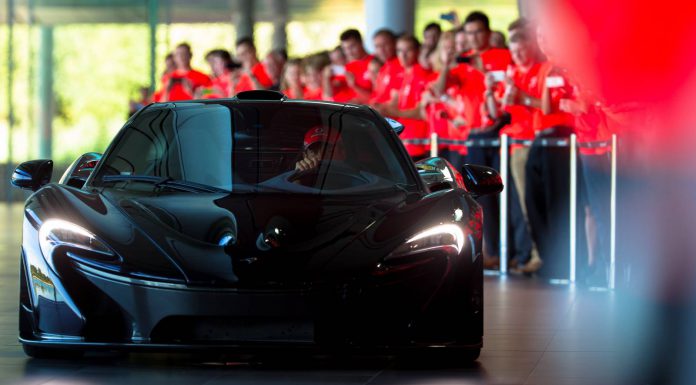 "We make no secret of the fact that we are a hugely specialist set of businesses, but far from that being a limiting factor, our adaptability and determination have made us restless, dynamic and inventive.
"To witness the scope and scale of our growth across the past five decades has been truly astonishing. From our humble beginnings, McLaren has not only become a world-renowned sporting force, but also a byword for superlative technical excellence and attention to detail.
Here's to another 50 years of McLaren!