RevoZport has just revealed its full line-up up carbon fiber exterior accessories for the mighty McLaren 12C.
RevoZport is offering a total of six different aero components designed to help increase downforce of the British supercar. First and foremost, RevoZport is offering an all-new front bumper incorporating a new carbon fiber front lip for the McLaren 12C. This piece costs $7900 and is similar to the MSO front bumper offered by McLaren.
Next are a set of lightweight carbon fiber side skirts costing $2900. RevoZport then offers a carbon fiber rear tunnel and rear diffuser similar to the standard unit found on the 12C. That'll set you back $3500.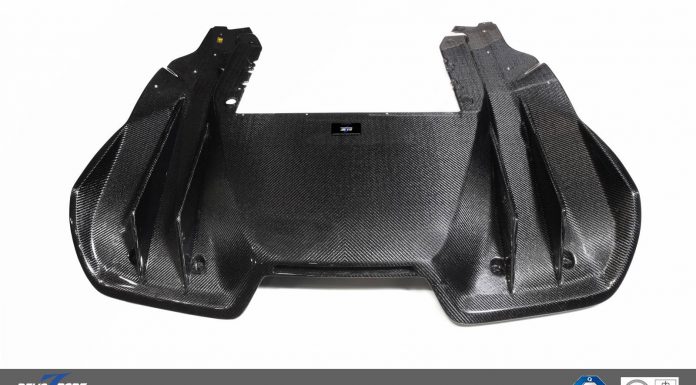 Joining this rear diffuser is RevoZport's own RHZ rear tunnel made of course from carbon fiber and costing $3900. RevoZport then offers a carbon fiber variant of the rear airbrake found on the McLaren 12C costing $2300 as well as carbon fiber fender blades costing a cool $2900. So for a total of $23,400 you can walk away with a complete bodykit from RevoZport for the McLaren 12C.
All in all, the upgrade is fairly subtle compared to some of the tuning kits offered on rivals of the McLaren 12C, however that suits the rather subdued styling of the regular McLaren 12C perfectly!