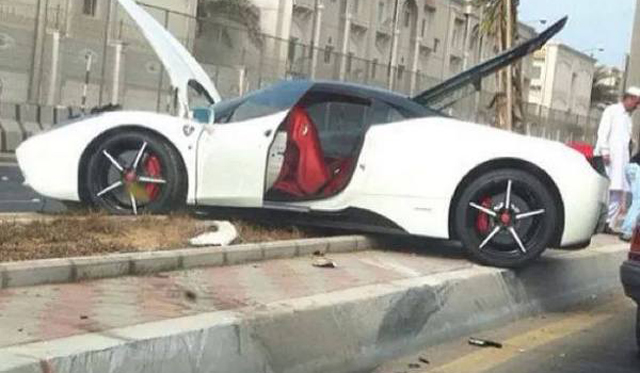 An exclusive white and black Ferrari 458 Italia was recently crashed in Saudi Arabia after the driver lost control of the Italian exotic and ended up on the median strip.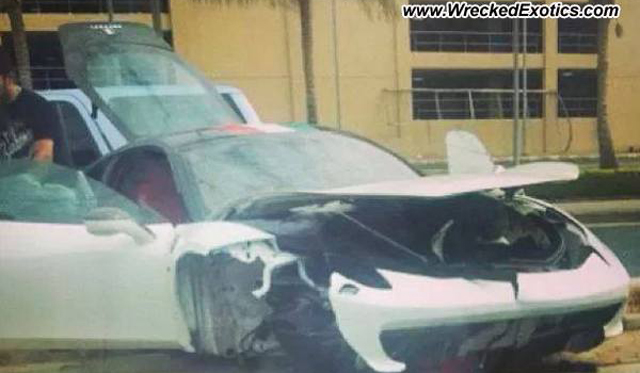 While no specific cause for the crash is known, it's possible that the rear end of the Ferrari 458 Italia began to slide and the driver was unable to catch it. Either way, the damage to the front is very significant with the front left wheel being ripped from the car.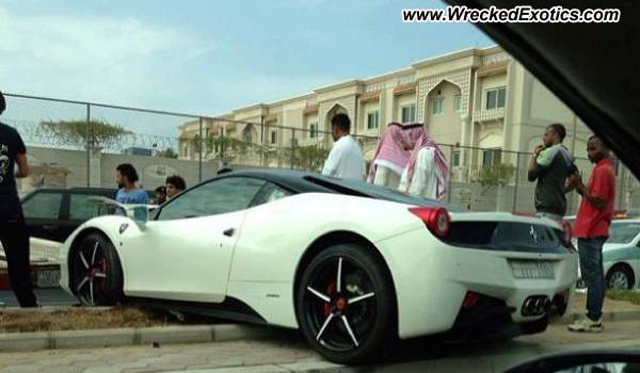 Based on the damage of the Ferrari 458 Italia alone, it's likely the driver and any possible passenger escaped uninjured.