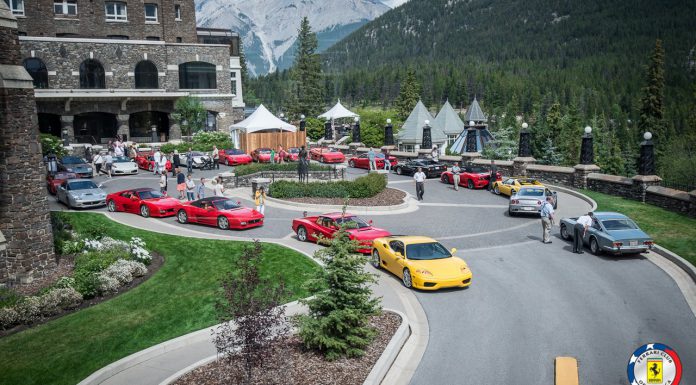 Earlier this week we brought you photos of the Ferrari Club of America Alberta Chapter's annual drive to Banff, Alberta. The club has released the official photos of the drive, and of course they are nothing less than spectacular!
The club drove from Calgary, Alberta through the rocky mountains to the breath-taking Fairmont Banff Springs Resort with a picturesque view of the mountain range, waterfalls and snow-caps surrounding the area.
Enjoy a selection of photos from FCA – Alberta Chapter's official photographer, Mike Boldt.
Among the supercars on the drive were the Ferrari F50 belonging to the club's President, a beautiful white Ferrari Testarossa, a Ferrari 360 Challenge, Ferrari Dino GT, Ferrari 348 GT Competizione, Ferrari F430 Spyder and many more.
We've been notified by the club that they have one more big drive before the Ferrari's will be put to bed. The drive will be a colaboration between the Ferrari Club and the Porsche Club of America – Wild Rose Chapter. An estimated 50+ cars are expected to attend. We will be there to cover the drive.