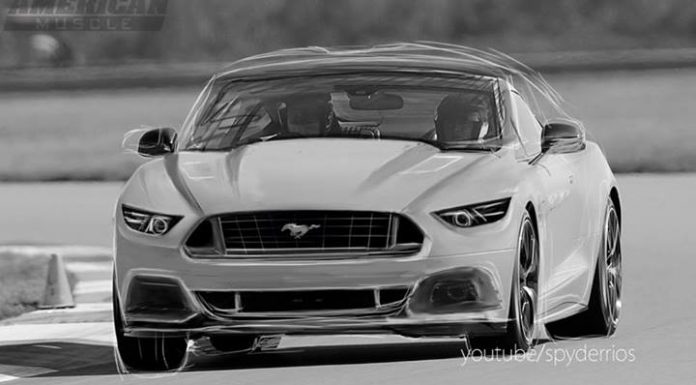 Following the most recent spyshots of the 2015 Ford Mustang which revealed the car's updated front end for the first time, the team at Mustang6g have put together the following rendering of how the car could look.
Straight out the gate, the most obvious styling change are the dramatically redesigned headlights. These headlights are significantly smaller and narrow than those found on the outgoing Ford Mustang. Additionally, the 2015 Ford Mustang will sport a new front grille and front bumper to really distinguish it from previous generations of Mustangs.
In other news, the current Ford Mustang is a lightweight. In fact, in GT coupe specification, it tips the scales at around 3,600 pounds which is some 260 pounds less than the Chevrolet Camaro SS and more than 400 pounds lighter than a Dodge Challenger R/T. However, the 2015 Ford Mustang is set to weigh significantly less than any of those, including the outgoing Mustang, with reports suggesting it'll shed some 400 pounds!
Those weight savings will be achieved through the use of lightweight materials such as aluminium. However, don't expect to find any carbon fiber body panels on the 2015 Ford Mustang. Additionally, this lighter overall weight will be achieved in part to the smaller size of the 2015 Ford Mustang. As a matter of fact, the new car will measure 15 inches shorter than the current car as well as being 6.5 inches narrower.
[Via American Muscle]